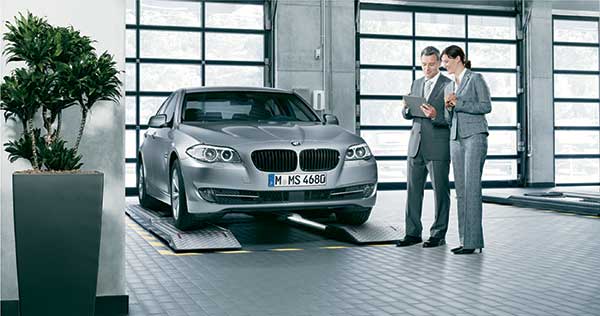 Are you ready to learn more about your new BMW's features?
Congratulations on your new Ultimate Driving Machine.  Now that you've spent some time behind the wheel, we're sure you must have questions about its many functions.  That's why we created BMW Encore.  Did you know...
- You can make your BMW's driving characteristics sportier, more efficient or comfortable, to match your driving mood.
- Your new BMW automatically notifies your BMW center when it needs service.
- In case of an accident, your BMW automatically alerts BMW Response Specialists, telling them what type of assistance is needed and for how many occupants.
We invite you to come back to your BMW center and learn about your vehicle's many innovative features.  One-on-one with a vehicle specialist, you'll get a refresher course on the most frequently used features and get answers to your questions. This is also a great opportunity to get to know your center better, meet the pros in Service who will be caring for your BMW - even get a complimentary car wash and checkup. 

Don't wait to make your appointment.


Now is the perfect time to take advantage of this unique opportunity.  If you have not yet set a date for BMW Encore, we encourage you to fill out this form.  We guarantee you'll be delighted at discovering all your BMW's amazing capabilities.